DIRECTORS
< back

Jenny Gand

GENRES / ACTIVITIES
Documentation Cinema, Documentation TV, Image, Motion Picture / Feature, Shortfilm, Music Video, Theater, Commercial
CONTACT
Jenny Gand
Wien / Vienna
Tel Mobil: +43-699-81 22 42 48

CAREER
EDUCATION
Jenny Gand is a Vienna-based director who was born in East-Berlin in 1978. She is working in the film industry since 1998 and started working as a filmmaker in 2008. Her work covers shorts and documentaries as well as commercials and narrative fashion/ music videos. Jenny Gand studied German literature, philosophy and art history in Cologne. After moving to Vienna in 2006 she worked as assistant director at Burgtheater and completed a Master degree in film and TV production at Universität Krems. Her first feature length documentary, "Wild Mint", had its theatrical release in 2010 and her last short film "Snowdrop" was screened in the competition of the 35th Film Festival Max Ophüls in 2014. She worked on many different projects such as an animation series for kids, short films and fashion videos. Currently she is working on her first feature film former "Mauerland" which is in the script development stage and was part of the Diverse stories programm in 2014. Jenny Gand has been 10 years on the executive board of the Austrian Directors Association (ADA) and 5 years as co-chairwoman. She is a member of the drehbuchFORUM Vienna and of FC Gloria, a network for women in film business.
LANGUAGE SKILLS
English, French
ACTIVITIES
directing, scriptwriting / concept
AWARDS
"YLVA"| fashion film | Official Selection: Miami Fashion Film Festival, USA 2014, Aesthetica Short Film Festival, GB 2015, Australian Int. Fashion Film Festival, AUT 2015 - "Schneeglöckchen" | short film | Official Selection: Filmfestival Max Ophülspreis 2014 - "Der Geheimniskrämer"| short film | 3th price, Dr. Hans-Hoch-Filmpreis, Schleswig-Holstein 2002
VIDEOS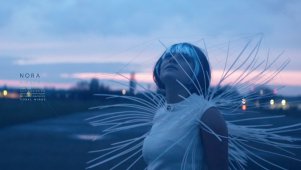 In between spaces
An agent on a mission and a stranger. But instead of hunting the enemy, it becomes a journey towards our deepest longings... end of chapter one... We
2016
fashion video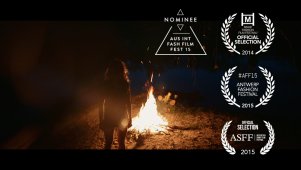 YLVA
A mysterious ritual, fire, smoke and surreal landscapes. A young woman on her trip between dream and reality.
2014
fashion video

FILMOGRAPHY
TITEL
YEAR
GENRE
INFOS
ZwischenZeit (ehemals "Mauerland")
seit 2014
Motion Picture / Feature
Film-Details
In between spaces - chapter 2
2019
Music Video
In between spaces - chapter 1
2016
Music Video
Film-Details
Custom Color For You
2015
Commercial
Film-Details
Beauty Lash
2014
Commercial
Film-Details
RefectoCil Sensitive
2014
Commercial
Film-Details
Snowdrop
2014
Shortfilm
Film-Details
YLVA
2014
Music Video
Film-Details
happy pets
2013
Image
Film-Details
The land of swinging stones (working title)
2012
Documentation TV
Film-Details
Island
2011
Music Video
Film-Details
Don´t forget me, when I become weak
2011
Image
Film-Details
Wild Mint
2009
Documentation Cinema
Film-Details
At our place the found accommodation...
2009
Shortfilm
Film-Details
The telephone call
2008
Shortfilm
Film-Details
The Apartement House of Hope
2004
Theater
Film-Details
De Veritate
2003
Shortfilm
Film-Details
yesterday today tomorrow
2002
Theater
Film-Details
The Mystery-monger
2001
Shortfilm
Film-Details